Step 4 - The Thank You Page & The Redirect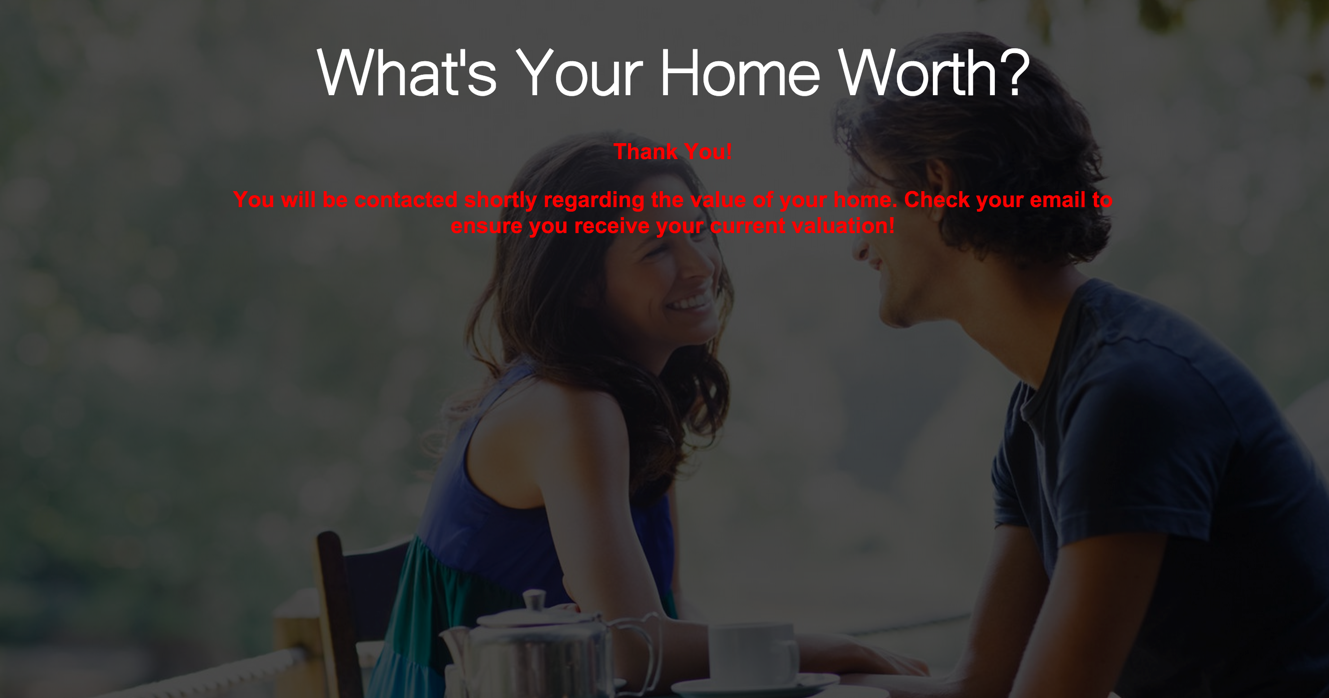 London, Ontario
Finally we come to the last page on this website in what is going to be the beginning a long-term relationship with you're new home seller. Thanking them as a pleasantry in nothing more than that, having an check their email at this stage is somewhat critical because we want to make sure that they're going to get all of your future emails.
However the most important step hear Will take place by filling out your redirect in the redirect that I'm speaking of in a perfect world we'll push people to the full board listing feed on your Advance Website. The reason this is so important is because you're now going to redirect the website visitors from your go Pro sellers leads website to your main branded website. But you're not going to redirect them to the homepage, you're going to redirect them to the page where they can view thousands and thousands of listings.
We call this the sticky strategy because it keeps your website visitors bonded to you, you are giving them what they want and in return you get what you want that is to be the go to Real Estate Professional of choice in your marketplace.